BY MARILYN WILSON, THE OTTAWA CITIZEN     May 3, 2013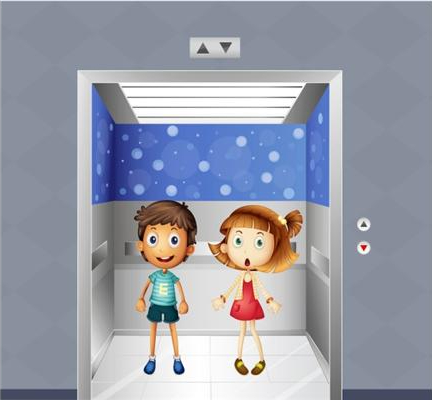 The most famous "condo kid" surely must be Eloise, who grew up on the "tippy-top floor" of the Plaza Hotel in Manhattan. Well, technically she lived in a hotel, but occupied the penthouse, so it counts. Eloise may be a character in a children's book, but that doesn't mean that your dreams of raising a family in a condo can't come true. Although Canadians might associate condo living with young professionals and downsizers, people in big cities the world over raise their children in apartments, co-ops and condominiums. The growing trend — raising children effectively and safely in condos — is worth thinking about.
Choosing The Condo
In previous columns, I've written about things to think about when purchasing. When your children are also involved in the move, you may have different priorities on your shopping list. The first thing to think about is location, location, location — the No. 1 rule in real estate.
Try to find a neighbourhood where your children will be comfortable and have access to relevant perks of urban living. For instance, if you were purchasing in Montreal you might want to forgo certain sections of Saint-Laurent Boulevard where there are a plethora of clubs and bars. These bring late-night noise, which can bother children waking up early for school or soccer practice. Instead, choose buildings close to parkland and bike and running paths.
Once you have chosen an appropriate location, it's important to find a building suitable for children. When browsing, ask your agent what the demographic of the building is. Is it mostly retired couples? Are there any families in the building? While this is not a necessary prerequisite, it can make play dates or carpools easier.
Beyond demographics, think about the recreational facilities and amenities the building offers. Of course, the amenities you look for will differ based on your child's age and interest. For instance, if you have a baby or toddler you may want to ensure the elevators will be large enough to accommodate your stroller. If instead your children are pre-adolescent or teens, make sure there will be space for their hockey equipment or musical instruments. This can be within your unit itself or in the form of a storage locker. Leaving smelly equipment overnight in a hot car will not be pleasant the morning after, so ensure there is storage for it somewhere.
On the plus side, having children in a condo will ensure you constantly declutter your space. In a house you may have room to keep rain boots from when your child was six, 10 and 12, but in a condo you must delete. No one wants to tell their children they are giving away the childhood Barbie collection, so for those things that matter, think creative space solutions.
As far as recreational facilities, it may be good to opt for buildings with fitness areas like tennis courts or golf simulators. Pools can also be great for children as they can enjoy the occasional swim without your having to pay for heating and maintenance. As outdoor space is limited in a building, recreational spaces can help keep your child active.
Additionally, the urban setting will facilitate exploration. This can be especially great for children who cannot yet drive but are old enough to venture out on their own. Instead of bugging you for rides around town, they can head to nearby museums, movie theatres and libraries. The walk will do them good.
Think Safe — Have a Plan
When you move into a condo with a child, you must teach him or her safety rules that are somewhat different from those they encountered in your house. For instance, your child should know not to let strangers into the main door of a secure building. As for your own unit, tell him or her not to admit strangers, even if they claim to be neighbours. If in doubt, you should arrange for your child to call or text you.
Another safety tactic beyond staying in touch with your child is to create emergency plans. Make sure he or she is well acquainted with emergency exits and different emergency scenarios.
Their Space
The most important thing for a "condo kid" is to feel comfortable and at home. To ensure this happens, help your child create his or her own space. Allow for different tastes in colours and themes.
Perhaps your child likes to read. If so, consider creating a mini reading nook within the room, including a small carpet or chair. You can also have your son or daughter pick out favourite posters, then frame it to create a personalized finished space. IKEA, for instance, also has lamps starting at $4 that are cute, colourful and add personality to the space. How's that for a bright idea?
Marilyn Wilson has been selling real estate for more than 23 years and owns Marilyn Wilson Dream Properties Inc. Brokerage, an Exclusive Affiliate of Christie's International Real Estate. She can be reached through dreamproperties.com or follow her on Twitter@marilyn_wilson.
© Copyright (c) The Ottawa Citizen