BY MARILYN WILSON, THE OTTAWA CITIZEN     May 30, 2013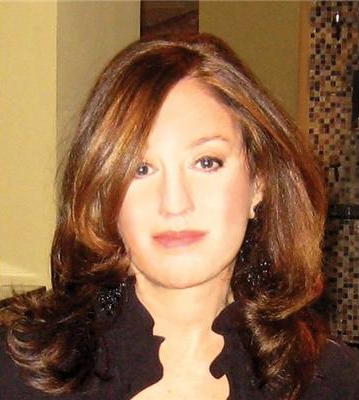 OTTAWA — Perhaps you are an old hand at entertaining — you've hosted cocktail, birthday and dinner parties many times before. But that was in your home and now you are in a condo unit, a space where you are closer to your neighbours and where entertaining guests can be more difficult. From party prep to providing parking, here are the how-tos of condo entertaining.
Pre-Party Prep
When living in a home, your pre-party to-dos revolve around sending out invitations, preparing food and music, providing entertainment and possibly organizing caterers. Though these are all part of prepping a condo party as well, you will want to add one major thing to the list: notify your neighbours.
Anyone who has lived in an apartment or condo will tell you that neighbourly noise is infinitely worse when: a) you are not expecting it; and b) you are not invited. Though it may be impossible to squish another couple into your dining set, if you are hosting a housewarming or cocktail event, consider asking Mr. and Mrs. Across-the-Hall. This is a nice gesture and a great way of meeting new people.
Whether the neighbours are on the guest list or not, make sure you warn them a few days before your big event. This way they will be less irritated by the pile of transient umbrellas in the hallway, the elevator traffic and late-night noise.
Parking
Condo parties have a different set of parking rules than parties taking place in homes. Rather than merely parking down the street or in the driveway, guests will have to comply with parking rules that are generally more urbanized and can include loading zones and tow-away zones, which are often not found in strictly residential areas.
While in your home you could allow guests to park in your driveway, you no longer have that luxury. Figure out the best nearby spots and, especially for larger events, list preferential parking garages or streets on the invitation. You may even consider a map with the invitation showing your building in reference to nearby spots. After all, happy guests equals happy hosting.
Entering the Building
Depending on your building, guests will need to follow different protocols for entering and exiting. If you live in a building with a doorman or 24-hour security, you may want to provide a list of guests to this personnel and instruct guests to bring the invite with them just in case.
Remind guests not to let strangers in the building behind them and try to avoid having to buzz everyone in: the noisier the party, the less likely you will hear your ringer.
If you do not have a concierge, have guests text you when they arrive and keep your phone on vibrate on your person to ensure you don't miss them. Remember to have them text instead of calling, as you won't hear them over the conversation and music.
Abide by the Rules
Does your condo board have rules about hosting parties? Are you prohibited from playing music after a certain hour? These are things to consider if you want to be a conscientious neighbour (or even if you want to remain a neighbour). If you have hired servers or caterers, will you have access to the service elevator? Make sure your goodies are brought up this way so your neighbours don't have to wait for the next lift to take them and their groceries home.
Use your condo sense when organizing an event in your unit or in common areas. Being considerate and thinking about the main differences between a party in the home and in the condo will ensure you have a successful event.
Marilyn Wilson has been selling real estate for more than 24 years and owns Marilyn Wilson Dream Properties Inc. Brokerage, an Exclusive Affiliate of Christie's International Real Estate. She can be reached through dreamproperties.com or follow her on Twitter@marilyn_wilson.
© Copyright (c) The Ottawa Citizen