BY MARILYN WILSON, THE OTTAWA CITIZEN     SEPTEMBER 7, 2012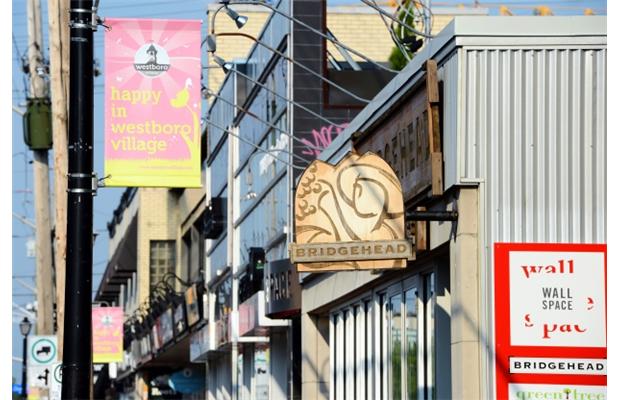 The condo scene in Westboro is hot. Jalapeno hot. It seems every time you pass through the neighbourhood, a new condo is on the rise. And why not when Westboro has achieved cult status among the young and urban hip?
The streets are filled with meandering mothers and Lululemon wearers. There are bikers, hikers, inline skaters and walkers. In fact, the focus seems to be on community and healthy and active living. The streets are lined with sports stores and sophisticated boutiques behind new and inviting storefronts. Many of these are tucked under new condo buildings built by Domicile, Windmill, Ashcroft and Bassi, to name a few.
This near-absence of big box stores is part of Westboro's charm. Gone are the restaurant chains ubiquitous in other parts of the city. In their place have emerged cool, delicious eateries such as The Wellington Gastropub, Juniper Kitchen & Wine Bar, Caffe Mio (a personal Saturday afternoon favourite) and the newly relocated Fratelli with its wood-fired pizza oven.
The invitation to "dig in" is not the only thing Westboro has to offer. Chic shops line the main strip that starts as Wellington Street West and becomes Richmond Road.
Why buy in Westboro?
If you are looking for a new condo, Westboro has them in spades. This is an area that has recently become geared toward condo living because it's easy to walk or bike and close to everything due to its central location.
Residents have easy access to some of the best shops and restaurants Ottawa has to offer. Schools, hospitals, parks, beaches and bike paths are all nearby and there is also a wonderful community feel within the area.
This community is built right into the name — Westboro Village. In the village, culture, fine dining and healthy living practices are within steps of local condos.
Enjoy a ride on a fat bike purchased from Tall Tree Cycles, meet a friend for coffee at Bridgehead, pick up some perks for your pooch at Masters 'n Dogs and then enjoy a flavourful meal followed by a night of theatre at the Great Canadian Theatre Company, all within a day and a street. In short, Westboro is urban living at its best.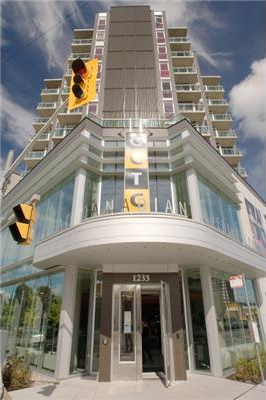 The cherry on the proverbial sundae is that in Westboro this modern, easy living also happens to be dog- and kid-friendly. Children will love Gotta Paint, The Candy Store, Mrs. Tiggy Winkle's and lunch at the Ottawa Bagelshop, where cartoons sometimes play and pho ga soup is offered as a Saturday special.
A hop away, on Holland Avenue, is the home of the GCTC and its 12-storey green condo building, The Currents. Located above 20,000 square feet of arts facility, this was the first green condo building in Ottawa. It was built by the innovative Windmill Development Group, whose offices recently moved to Westboro.
A few steps from the GCTC, a new condo building is under construction by Domicile. One3One will be completed by next summer. This building, along with Q West and Westboro Station, among others, is shaping Westboro's skyline.
The area has not only become condo-centred but also dizzy with design. Many top Ottawa design firms have set up shop in Westboro such as Urban Keios Design and Design First Interiors. DIYers can find lighting stores such as Arevco Lighting, framers, furniture stores like Alteriors and organizational companies like California Closets.
Westburrowers
Residents of Westboro love that so much is within such a contained distance. The area is easy to navigate and the living is easy. If you are stressed, for instance, there are many places to drop in for a yoga or Pilates session.
Driving down the main street I observed the beautiful STUDiO barre, just one of a whole slew of businesses catering to the fitness needs of Ottawa residents. But if sweating out your stress isn't your thing, you can easily relax with one of 120-plus brews at David's Tea.
If you do decide to burrow in Westboro, enjoy your new condo and, when all is said and done, why not drop into Valberg Imaging and make an appointment to have your portrait taken in your perfectly wonderful Westboro abode.
Mea culpa: In my last column I said 2 H Designs designed the penthouse at 90 George. In fact, it was designed by Urban Keios.
Marilyn Wilson has been selling real estate for more than 23 years and owns Marilyn Wilson Dream Properties Inc. Brokerage, an Exclusive Affiliate of Christie's International Real Estate. She can be reached through dreamproperties.com or follow her on Twitter@marilyn_wilson.
© Copyright (c) The Ottawa Citizen