BY MARILYN WILSON, THE OTTAWA CITIZEN     OCTOBER 4, 2012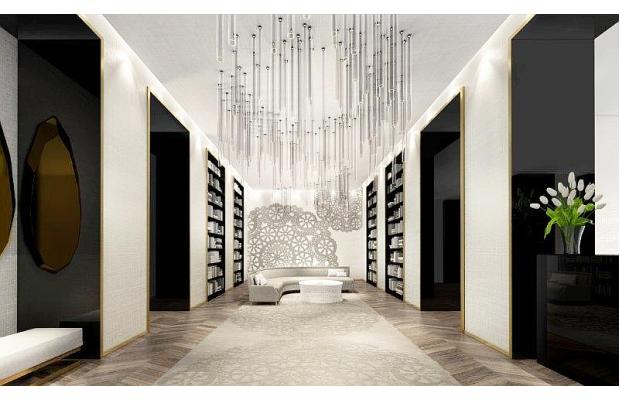 Scott Denmark is a few minutes late to our meeting. He's cycling from his Cathedral Hill project at the end of Sparks Street to the Windmill Development Group head office near Hampton Park.
On this beautiful fall day, what could be greener than a partner and development manager in the most interesting sustainable condominium project in Ottawa biking from site to site?
Cycling? Windmill? What an appropriate name for a company that prides itself on "smart building technologies" and sustainable living.
How does a condo development truly go from inception to realization? I recently sat down with Denmark and asked him how a green developer like Windmill begins its development process.
It begins with Jonathan Westeinde, Windmill's president and managing partner. Westeinde actively looks for appropriate sites by analyzing what the city wants and needs and examining its 20-year plan.
He looks at all aspects of placing a building in a dynamic location and the benefits that will give to the chosen neighbourhood. He also looks for locations where Windmill may stay true to what they value as developers and that consists of three key things: the environmental sustainability of the project; a mixed-use location; and the desire to create a building that pushes design limits beyond the norm and enhances the city's skyline.
"The inherent quality of what they (Windmill) build is for the long term," says Denmark. "They start with sites that are mixed use, are accessible to amenities, walkable, bikeable and transit-oriented. They have a specific green criteria for the land they purchase, unlike many other developers."
Their approach to zoning requirements also differs from other developers. Windmill strives to improve dated zoning restrictions that may have been appropriate in the '70s, but have no bearing on how our city works today. Westeinde works closely with the city to bring the zoning of a site to a point where it will benefit the city and the neighbourhood.
The company investigates what the community at large wants and then figures out how to provide it. Contrary to popular belief, the community is not always against development and many times supports change and the project. The community was onside for Cathedral Hill, the new site on Sparks Street that will feature a 21-storey condominium tower and 10 townhomes. The project overlooks city parkland and has protected city and water views.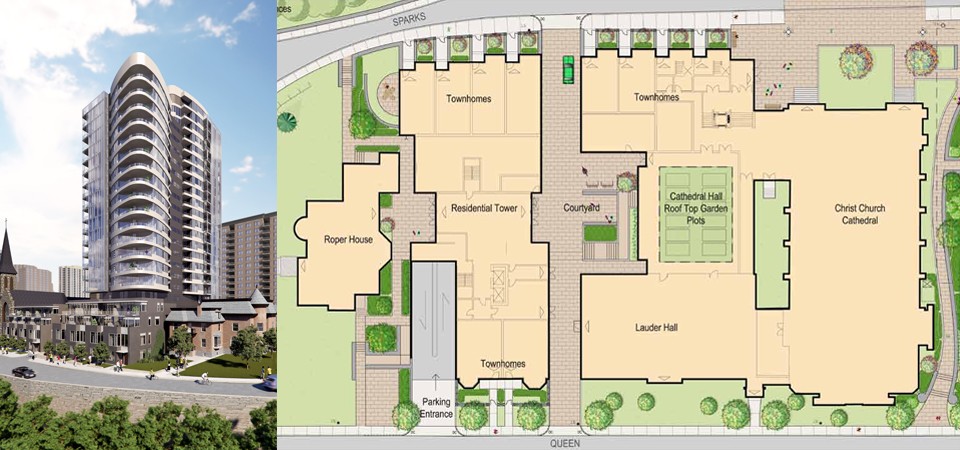 The green team
As development manager, Denmark takes on the task of selecting the perfect design team. Each project requires professionals with expertise in green engineering and design. With a project like Cathedral Hill, design is paramount and, according to Denmark, "you need a premium design team to build a premium property."
Enter global architecture firm HOK, the team behind some of the most innovative and sustainable design projects in the world, and award-winning Toronto designer Andrea Kantleberg, who is known for designing green, luxurious, memorable spaces.
Both the designer and architect must understand the "sustainability ethic" and collaborate to create the ultimate living space.
For the designer, this is about indoor air quality and green materials. Kantleberg will only present carpets and cabinets that do not off-gas or interfere with the air quality of the condo. This, of course, narrows the scope of products that may be selected. Kantleberg knows how to choose products from the right sources to get Denmark's approval, ensuring there are no construction delays.
The designer and architect also understand the life cycle and construction of the products used. This means that when a certain door manufacturer is recommended, Kantleberg is familiar with the fact that there is no urea formaldehyde and the wood is not from a stripped rain forest or harvested using child labour.
The ceremonial ground breaking for Cathedral Hill Aug. 14 is a sign that construction is underway and that the ultimate condo will soon enhance the city skyline. Cathedral Hill's building process is the perfect example of why Windmill Development Group is an award-winning developer for its green design.
Marilyn Wilson has been selling real estate for more than 23 years and owns Marilyn Wilson Dream Properties Inc. Brokerage, an Exclusive Affiliate of Christie's International Real Estate. She can be reached through dreamproperties.com or follow her on Twitter@marilyn_wilson.
© Copyright (c) The Ottawa Citizen