BY MARILYN WILSON, THE OTTAWA CITIZEN     May 16, 2013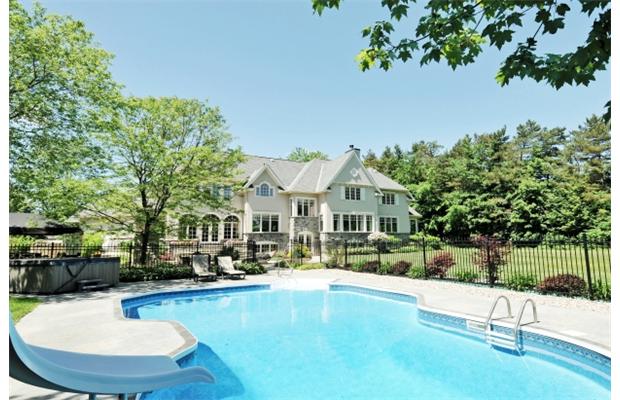 Condo Scene: Not sure if you're ready to make the move? Marilyn Wilson interviews a couple who are to get a sense of how to know when you're ready.
OTTAWA — Many people come to me — clients and readers alike — to help them consider if they are suited to condo living. This is a particularly tough decision for families living in larger homes. But once the nest is empty and you are a couple living in a family-sized space, you may find you are ready for a change.
There are many pluses of condo living, including less upkeep and ease of travelling. It may also be lonely in a big home, walking past rooms that hold your children's things but no longer the children themselves.
There are many reasons why empty nesters may wish to downsize. Sherry and Phil Emond are a delightful couple with whom I was privileged to work on the sale of their beautiful, large property in anticipation of a move to a condo. They are leaving a gorgeous home on Winding Way in favour of a spectacular Hintonburg condo. I spoke to them to learn more about the process, for them, of downsizing to embrace urban condo living.
Marilyn Wilson: After living on a large waterfront property, what made you decide it was time to downsize?
Sherry Emond: I've actually been ready to downsize for a few years. We've been in this house for 10 years, and to be honest, I've found it overwhelming from the moment we moved in. With a property and house this size there is always something to maintain, repair or replace. I have yearned for a simpler lifestyle almost from the start. Phil, on the other hand, could have stayed for a few more years, but agrees that with where we are in our lives, now is probably a good time to do it.
MW: Were you worried your children would want to return to your home?
SE: We have three children and we are moving to a three-bedroom condo with a guest suite available in the building. We really did consider the impact it would have when and if grandchildren come along. Our home is kiddie heaven! Our children do have very mixed feelings. They are very happy and excited for us, but will definitely miss the peaceful riverfront setting to come back to to escape their busy lives.
MW: How did you determine what neighbourhood you would move to?
SE: We wanted to be able to walk. Walk to restaurants, walk to shops and boutiques, walk to entertainment and walk to parkland. Since having our children, in every city we lived in we were located in the suburbs. We want to have days where the car stays tucked away in its parking spot.
MW: Did you choose the neighbourhood or the builder first?
SE: The neighbourhood. We actually had put a deposit on another condo that never got off the ground. We then turned to Domicile as they were building just a couple of blocks away. We also looked at their site on Champagne Avenue before settling on Hintonburg. We just love the vibe there, and feel it offers more of what we're looking for.
MW: When choosing a builder, did you talk to other friends or people who bought from the same builder?
SE: No. We are the first of our friends to move into a condo. Domicile had just won a Tarion award, though, so we felt confident they were a good builder. This sense of confidence was confirmed in our first few meetings with them, and continued to grow as the project moved along. (Tarion awards are given out by Tarion Warranty Corp., which warranties new homes in Ontario, and are based on customer service surveys.)
MW: When you finally purchased, what were the most important aspects you were looking for in the condo unit and the building?
SE: We knew we would be combining and customizing units, so would have pretty much whatever features in it that we wanted. It was important that there would be a lot of natural light and it was important that we have a large outdoor space. We also wanted to be able to have a gas hookup for a barbecue. Ah, the small things in life that make us happy … We feel very fortunate to be in the neighbourhood that we want, have a condo with east, south, and west-facing exposures, and have a 70-foot terrace so we can continue to have some outdoor living space. As far as the building is concerned, we weren't looking for a hotel-type, full-service, luxury building. For us, it would have meant huge condo fees for services we wouldn't use. The building suits our needs perfectly.
MW: Are you working with your own architect or designer?
SE: Yes, we hired a designer immediately because we were combining three units. They handled everything from designing a new floor and electrical layout to choosing all finishes. It was like building a custom home. We chose the three talented ladies at CKY Design Group. Each had expertise in one or more of all the facets of building: electrical, architectural, design, and interior design/decor. This collaboration of knowledge and talent resulted in what will be both a very functional and beautiful living space.
MW: How was the experience — stressful or enjoyable?
SE: This was like building a custom home. Anyone who has done this knows there are definitely peaks and valleys. There is the excitement of the design phase and then the stress of the implementation phase and all of the decisions that have to be made "on the fly" so to speak. It was definitely overwhelming at times. However, we are nearing the finish line now after seeing it on paper for two years, so to see our hard work come to fruition is very rewarding. The excitement is building for everyone — our designers, our builder, and, most of all, us. I will say that it was a learning curve for everyone. To my knowledge, Domicile had never combined three units before, and not to the extent of customization that we have. Although our designers had extensive experience, this was their first major condo project starting with a shell. And of course, we had no experience with custom building at all.
MW: What have you learned from this experience and what advice would you give to other prospective purchasers buying newly built condos?
SE: My recommendation to anyone wanting to combine units is to go with a reputable builder first and foremost. This is so important. We have been incredibly impressed with Domicile. They are not just interested in us being happy when we move into our condo; they want us to be happy 10, 20 years from now in our condo. The level of detail and perfection they have held everyone accountable to is truly impressive. My second recommendation would be even if you aren't completely customizing your unit, hire a designer to take a look at the electrical layout. For us it was essential, but most builders typically don't provide the level of lighting you need. You will likely add to the number of pot lights and add task lighting in the kitchen for starters. Also, depending on your level of customization — set a budget. Costs can escalate quickly and if you have a budget, you can pick and choose where you want your upgrades to be. You must have a strong marriage for this part of the process though because priorities will be placed differently … Compromise is the key here. My third recommendation is to choose your designer carefully. They must be knowledgeable in all facets of the building process and you must feel comfortable placing your trust in them to carry out your vision.
MW: What are you most looking forward to after you move in?
SE: A simpler lifestyle, yet a more exciting one. We travel extensively now and we've all heard the old cliché that we can now lock the door and walk away. No property, pool, or huge house for someone to have to check on while we're away. I'm also looking forward to the cosier feeling of the relatively smaller space, going from a large, three-floor house to one level. And the vibrancy of our new neighbourhood. When we visited Paris a year ago I loved the fact that as we strolled back to the apartment we'd rented after a day of sightseeing, we could stop at the bakery, the butcher and the vegetable stand to buy everything we needed for dinner. I can do that now.
MW: What do you recommend to avoid doing if moving to a new condo?
SE: Don't make any assumptions. Don't assume the builder's dimensions are exact, because they hardly ever are. Don't assume your walkout terrace is level with your floor — ours is a 12-inch step out to our terrace, which was a last-minute surprise. This is particularly true when you're customizing as well — don't assume that just because something is in the plan that it will be built that way. Mistakes will be made, so if at all possible, try to visit the site on a fairly regular basis. Pay attention to detail. Because of the high level of customization in our unit, Domicile welcomed us in to visit the site occasionally so that any larger errors or omissions could be corrected before our PDI (pre-delivery inspection). My only other advice to people moving is to purge, purge, purge. I have actually gone through everything twice. The first time around you tend to be a bit too sentimental to let things go. The second time around you tend to be more realistic about the space you're moving into and whether or not you are really going to go down to a locker to get things … Overall, our experience has been a positive one, and we are so looking forward to moving into our new home.
I hope my interview with the Edmonds has helped you think about new aspects of condo living and making the big move. Deciding to downsize can be scary, but it has many perks. A big thanks to Sherry and Phil for sharing their insights.
Marilyn Wilson has been selling real estate for more than 23 years and owns Marilyn Wilson Dream Properties Inc. Brokerage, an Exclusive Affiliate of Christie's International Real Estate. She can be reached through dreamproperties.com or follow her on Twitter@marilyn_wilson.
© Copyright (c) The Ottawa Citizen