BY MARILYN WILSON, THE OTTAWA CITIZEN     DECEMBER 14, 2012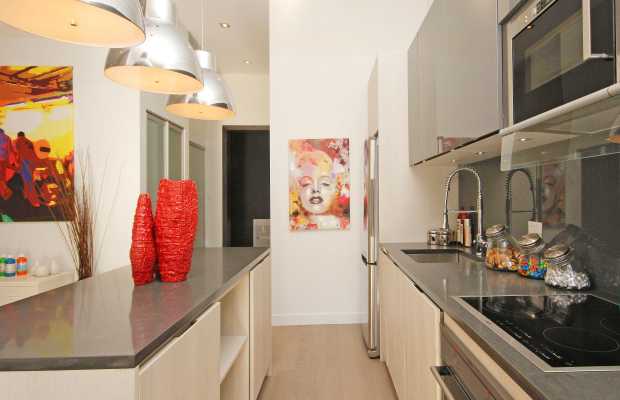 As we near 2013 it may be a good time to revisit the insurance coverage for your condo or, if you are in the market to purchase, to learn how condo insurance works. As a longtime homeowner you likely think you know all about home insurance, but think again. Condo insurance is different from home insurance in a number of important ways.
First, you should know there are two types of condominium insurance — the policy held by the condominium corporation that covers common elements and certain unit features and the personal policy you as an owner require to cover anything else. It's also important to know the former can vary from condo to condo. Thus, the first step is to review carefully (or better yet, have a professional review) what comes with the unit as it will affect your personal requirements. (Elements that are common property in some condos are not in others.)
How is condo insurance different from homeowners' insurance?
I recently sat down with John Melloul, senior partner at F.H. Rowat Insurance, to discuss the best insurance options for condominiums. Melloul has been advising Ottawa- and Gatineau-based clients for more than 30 years and has seen everything.
He says one of the biggest mistakes people make is acting under the assumption that homeowner and condo insurance are the same thing. Remember — you are no longer a homeowner; you are a condo owner. This means you are not only responsible for insuring your personal belongings inside your condo, but any other potential liability that would not be covered by the condo corporation's policy.
When you insure a house, you are insuring your possessions, your own property. But when you live in a condo building, you are not just responsible for your unit but also for commonly owned property such as the lobby, pool or recreation room and liability insurance for the condo corporation.
The fees that you, as a condo owner, pay the corporation typically include the cost of insurance covering the building, liability insurance and coverage of the commonly owned property. It will not cover all of your personal property. Further, it may not protect you if you have made upgrades (like changing carpeting to hardwood flooring or synthetic countertops to polished granite).
Ensure you insure
OK, great. You've moved in and are happy as a clam in your beautiful new condo. But accidents happen. And, as we've seen, you may not be protected against them.
Say the unit above you finds water damage and has to go in through your kitchen ceiling to fix it. Will the condo corporation's policy pay for your hotel stay while repairs are being made or will that come out of your pocket? Well, it depends. But these are things you need to consider.
Have an insurance professional examine your condo's policy and design one of your own that covers its gaps. Plus, Melloul says, your policy should also provide contingency coverage (loss assessment coverage) in case of a shortfall in the condo corporation policy. He also warns that the corporation's policy won't cover accidental damage (such as someone falling in your unit, for example) or provide adequate public liability; you need to get these yourself.
Most condo owners' policies will cover losses from fire or lightning, windstorm, smoke, vandalism or malicious mischief, theft or attempt at theft and accidental water discharge. It's as simple as this: if you're covered, you're covered; if you're not, you're not. So, why take a chance? Use your condo sense to ensure you're insured for the new year or the new condo.
Marilyn Wilson has been selling real estate for more than 23 years and owns Marilyn Wilson Dream Properties Inc. Brokerage, an Exclusive Affiliate of Christie's International Real Estate. She can be reached through dreamproperties.com or follow her on Twitter@marilyn_wilson.
© Copyright (c) The Ottawa Citizen