BY MARILYN WILSON, THE OTTAWA CITIZEN     AUGUST 22, 2013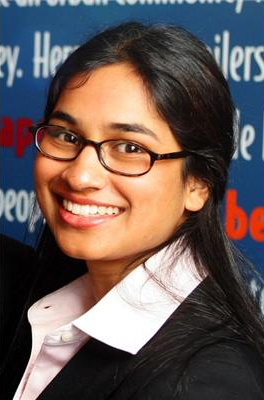 OTTAWA — Ashcroft Homes is an Ottawa-based builder brand, run by David Choo, founder and president. His daughter, the beautiful and dynamic Niki Choo, is vice-president. I sat down with her to discuss condo trends, Ottawa's condo future and her own career in residential development.
Marilyn Wilson: Niki, you grew up in Ottawa and we are glad you are back as you are part of the next generation of condo developers that will help change Ottawa and its skyline. When did you join Ashcroft Homes?
Niki Choo: I joined Ashcroft in January after returning from extensive travelling and working in Boston. I am happy to be back in Ottawa as it is such a great place to live, work and play.
MW: I'll start by asking what trends you see as important for new condo owners and how important it is to offer these trends in new buildings?
NC: This question touches on a lot of important aspects about how people use the space they live in. Families (and) singles are spending more time in their kitchens, bathrooms (and) less time in traditional dining rooms and bedrooms. You see this trend around the world — as cities are becoming denser, new floor plans allow for flexibility here for open space and efficient space.
This hasn't really changed over the years, however, we see more decisions being made over the amenities and proximity to those amenities, which just means location becomes increasingly important to new condo owners. For example, in our QWest development in Westboro, we offer yoga, Pilates, fitness rooms, bike storage and rooftop barbecues as part of our amenities.
MW: There seem to be many condos going up all over the city. As a developer, do you think Ottawa's condo market is becoming overbuilt?
NC: It's hard to say exactly. Yes, I think we're beginning to see signs that this is the case. If I think about the cities that have thrived over the years, you'll see that their governments helped incent large corporations to set up head offices and allow flexibility in other avenues in order to bolster and build. I think Ottawa could use some of this.
MW: Where do you see Ottawa's condo market in five years from now?
NC: I can only see it growing from here, at which pace is hard to say.
MW: What are you most proud about regarding Ashcroft Homes' contribution to Ottawa's condo community?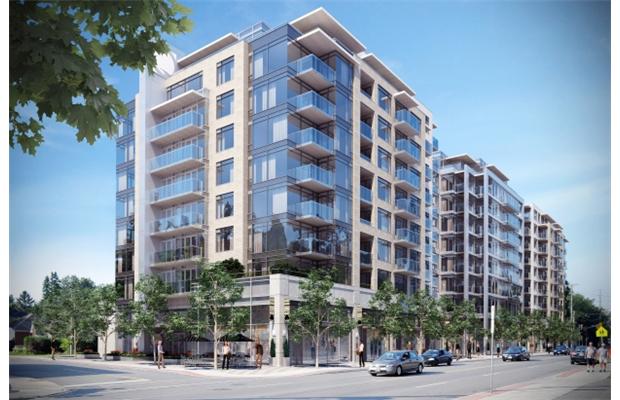 NC: There are a few buildings and projects that stand out. Particularly Opus, our condo development in Centretown, our QWest site, and our The Re project. I can see these as all being areas in which a vision was put to the site and created dynamic interactions with the surroundings. One way to measure, that I'm proud of, is the positive responses we get from our current homeowners and future homeowners at these sites.
MW: Is there one particular style Ashcroft creates? Is there a targeted age group?
NC: We believe in building quality products, with superior design. This resonates with varying age groups, so, no, we don't really target a specific segment in that sense.
MW: What is the best advice you have for first-time condo buyers?
NC: I guess my advice would be the same for anyone making a large investment, whether it be your first home or your last: don't be shy, ask all the questions you need to, and investigate all things that you think need investigating.
MW: That is good advice. Tell me, Niki, did you always think you would go into your family's development business?
NC: I was never really sure, there are a lot of interesting things to do and learn about in the world. I think it comes down to working with people who believe in you and your abilities.
MW: It sounds like you have a very supportive family. What is the best advice your father ever gave you?
NC: There's so many. Where to start … I guess it would be that if you're going to do something, try to be the best you can be at it.
MW: What advice do you have for young people interested in the development business?
NC: There's a lot of nuances to the development business, the devil is in the details, so I guess my advice would be to look at each issue, problem, opportunity from multiple sides.
MW: Sounds good. I'd love to hear about your dream condo.
NC: We're already building it. Come see it for yourself! In all seriousness, there's a lot of elements that contribute. Ottawa has amazing natural beauty that as developers we should build upon and cherish.
For more information on Ashcroft Homes, visit ashcroft-homes.com.
QWest sales office: 101 Richmond Rd.; 613-221-5926
Hours: Monday to Thursday, noon to 6 p.m.; weekends, noon to 5 p.m. Closed Friday.
Marilyn Wilson has been selling real estate for more than 24 years and owns Marilyn Wilson Dream Properties Inc. Brokerage, an Exclusive Affiliate of Christie's International Real Estate. She can be reached through dreamproperties.com or follow her on Twitter@marilyn_wilson.
© Copyright (c) The Ottawa Citizen