BY MARILYN WILSON, THE OTTAWA CITIZEN     JULY 27, 2012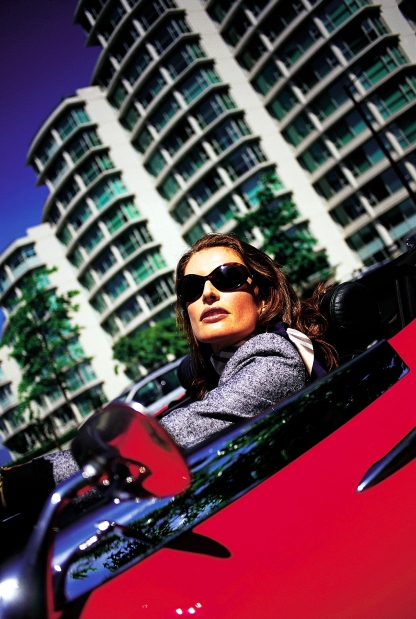 One of the downsides to condo living can be the lack of a private garage. Many prospective buyers think twice before purchasing a new condo because they have no idea what to do with their cars and garage stuff.
And "stuff" it most certainly is, as in "stuff it in." Bikes, skis, tires, garbage cans, wheelbarrows, rusty wagons from when your teenager was a tot — these things accumulate. Although feng shui would tell us to get rid of "stuff," our heads and hearts may say otherwise. Who knows when you will need that bicycle pump or trusty floor jack? Whether or not you need the "stuff," you certainly could use the space.
Urban condos are generally sold with one or, if you are lucky, two parking spots, with the cost either added to the purchase price or embedded in it as a higher price tag. If you pay in cash, parking spots range from $20,000 to $100,000 or more, depending on location. Although there are general guidelines as to the size of parking spaces, they still vary from tight to inadequately small.
Yes, urban dwellers want to walk to restaurants and shops, but commuter couples still covet two parking spots. Now developers are offering outstanding design options, including customized garage solutions.
In Toronto, condo developers have done a great job of thinking through the issues involved in downsizing. For instance, one Toronto-based townhome offers a standard single garage with a 12-foot ceiling that fits two vehicles by using a hydraulic lift like the kind used by car dealerships and mechanics. Due to the slick design of the lift, one car can be moved in and out of the garage easily without disturbing the second vehicle.
How does it work? After driving your car through the garage door and onto the lift, it can be moved up or down and stored in either position, leaving a second floor lift for another car to enter and be stored above or below the first one. When you leave, just lower or raise your auto to ground level and you're on your way.
It's convenient, practical, an outstanding use of space and a bonus for urban dwellers.
In Ottawa, John Westeinde's Windmill Developments will use similar hydraulic technology when it builds four townhomes averaging $1.5 million at Cathedral Hill on Sparks Street. In addition to smart garaging, these three-storey townhomes will have nine- to 10-foot ceilings plus a rooftop terrace so the owners can enjoy fantastic views. This will be the first project of its kind in Ottawa, and it is an idea whose time has definitely come.
If your car taste runs more to Aston Martins and Ferraris than SUVs, there is hope for you, too. I have been speaking with luxury condo builders to see if there is interest in designing and building Ottawa's first car condo.
A car condo provides a secure, climate-controlled environment that takes the worry out of storing cars. They're successful in California and Arizona where the weather is great year round, but there are enough motor sports enthusiasts in Ottawa, with Calabogie Motorsports nearby, to offer a high demand for this type of property.
Ottawa builders are intrigued and interested in this idea, as they all know someone with an exotic car searching for parking spaces in their buildings during the winter.
Questions about what to do with investment and hobby cars frequently arise when discussing condos with prospective purchasers. There are many car buffs who invest, or would like to invest, in vintage or exotic cars. The problem is that such cars need to be stored and lavished with attention.
Enter the car condo, a space that can be a wonderful gathering place for a weekend afternoon as well as a car lover's Mecca. Car condos typically have a fabulous kitchen with counter seating, a perfect bathroom with a rain shower to clean off the grease, and a loft and social area. The designs can range from 1950s' garage style with black and white tile floors to state-of-the-art sleek with Roche-Bobois furnishings, stone walls with flat-screen TVs and dream sound systems.
Each owner has a dedicated space for their car(s) and access to hoists, communal specialized tools and compressed air to work on their vehicle. Events or Saturday afternoons become special as you polish or work on your car — the ultimate bonding experience.
Prices at these condos can range from $75,000 to $200,000 or more depending on what is included and the location. A condo fee covers management, snow removal, and heat, hydro and water. Specialized tools are purchased by agreement among the owners through a special assessment.
Although a car condo may appear costly at the outset, it can actually save the investment car collector money in the long run as it eliminates the need for winter storage, reduces maintenance costs and its value in the long term may appreciate, just like other real estate investments.
If car parking and storage are the bane of your existence, don't let that put you off condo living. Just use your condo sense and look for creative solutions.
Marilyn Wilson has been selling real estate for more than 23 years and owns Marilyn Wilson Dream Properties Inc. Brokerage, an Exclusive Affiliate of Christie's International Real Estate. She can be reached through dreamproperties.com or follow her on Twitter@marilyn_wilson.
© Copyright (c) The Ottawa Citizen