BY MARILYN WILSON, THE OTTAWA CITIZEN     AUGUST 9, 2012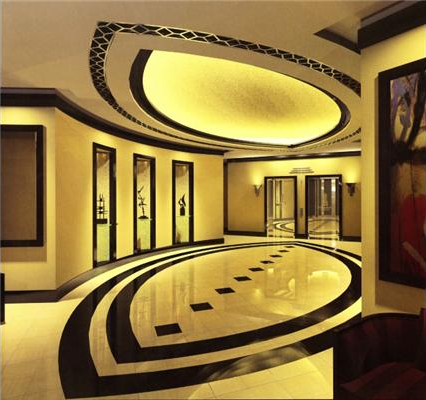 Weigh your options when it comes to building amenities
So the kids have moved out and you're ready to downsize from your two-storey with a pool or you're too busy working to care for a lawn, pull weeds and plant perennials. Sounds like you are gearing up for a condo. But just because you're minimizing your maintenance doesn't mean you can't maximize your amenities. Why not have your condo served with an array of condo-ments perfect for your lifestyle and habits?
Many people making the switch to a condo are concerned about the amenities on offer. If you're transitioning from a five-acre property with views of mature trees, you may not want to peer into the window of the breakfasting neighbours. Or, if you're moving from a waterfront property, you may still want a water view in your condo. Just like your view, your building's amenities should coincide with your personality and lifestyle.
Let's start with the lobby. Sometimes buyers purchase their condos pre-construction. But make sure the lobby and foyer are in keeping with the luxuriousness of your unit. Is the lobby design and decor on par with your unit? You're not going to want to leave your beautiful new home and walk out the door through a hideous lobby or one that feels cheaper or less elegant than your condo. This is simply because you will spend time in the lobby every day, even if it's just for the 23 seconds it takes to reach the elevator or retrieve your mail.
And speaking of the lobby, do you have a concierge? The concierge can help by signing for your FedEx deliveries, buzzing visitors in or even helping to bring up your groceries if you've done a big shop or are having a dinner party. Remember that you're no longer carrying loads just from the trunk through the attached garage to the kitchen; it's now a longer haul.
Ottawa condos such as 90 George, 700 Sussex, Cathedral Hill and Canal 111 all have access to concierge services. But it's also important to find out when these services are available as some concierge desks are only open until 7 or 9 p.m. Larger condos can often afford more comprehensive concierge services as there are more unit owners paying fees.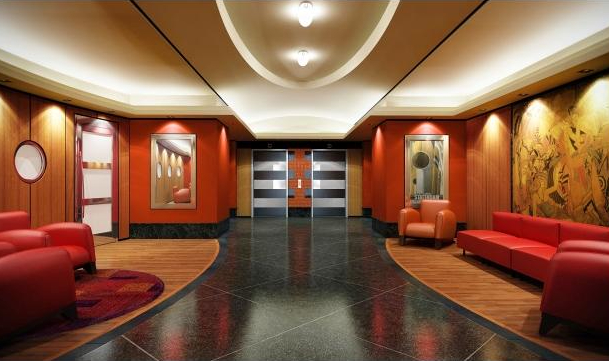 The next thing to consider is your building's fitness factor. The gym or exercise facilities in condos are typically small. But while some people prefer going out to the gym, others insist on being able to work out within — they don't want to bundle up in a snowstorm, commute, then strip down to their Lulu Lemon only to bundle up again.
But think about this: Many of the urban condos are located within a short distance of a plethora of gyms, so maybe you find that you don't need to put the emphasis on a search for a fully equipped condo fitness room. If you're a swimmer, you may find that few Ottawa condos have pools, as they can be expensive to maintain.
If you do opt for a condo building with such amenities, make sure to check if they are only available for use within certain hours and, if so, do these hours work with your schedule? Fitness equipment may make noise that disturbs residents of adjacent units and therefore be used only between certain times; ditto the pool.
Other facilities such as tennis courts may be desirable to certain residents. The Classics at Riviera has these to offer as well as other facilities that include indoor and outdoor swimming pools. Canal 111 and The Metropole boast indoor pools while SoHo Champagne offers a 60-foot lap pool perfect for the serious swimmer.
Before you invest in a condo with any of the above amenities or other ones, like a business centre, party/recreation room, billiards room or hair salon (think fabulous Rinaldo Hair Designers and Spa at 90 George), you must consider how important each amenity is to you. Is it worth potentially downgrading your view for a larger fitness room?
There is no right or wrong answer to this, there is just a better or best option for you. The tennis court may sound great in theory, but if you spend all summer travelling, you will miss its season. After all, we live in Canada, where all outdoor amenities enjoy a short season of use. Remember that you cannot have everything — location, a huge fitness room and view, a terrace and swimming pool — so pick what you most need or want.
If you do end up choosing a condo that offers amenities you don't use, you may end up resentful, as you will still be paying for these amenities through condo fees. In the end, when picking amenities, choose what is right for you.
Marilyn Wilson has been selling real estate for more than 23 years and owns Marilyn Wilson Dream Properties Inc. Brokerage, an Exclusive Affiliate of Christie's International Real Estate. She can be reached through dreamproperties.com or follow her on Twitter@marilyn_wilson.
© Copyright (c) The Ottawa Citizen