BY MARILYN WILSON, THE OTTAWA CITIZEN     October 7, 2013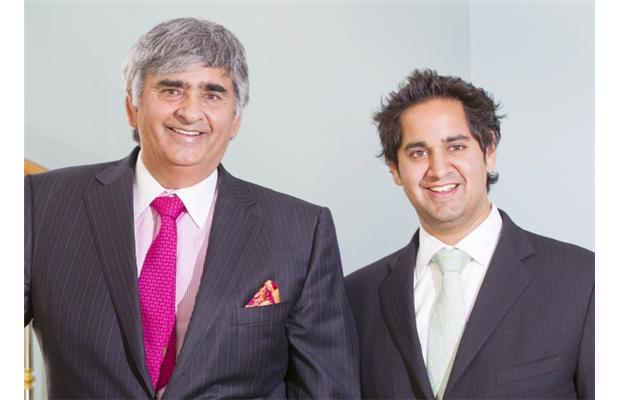 OTTAWA — I recently began a series of interviews with the next generation of Ottawa's top condo developers. This week I'm talking to Claridge's Shawn Malhotra. Shawn and his brother Neil are the sons of president and founder Bill Malhotra. Both are company vice-presidents and Shawn oversees residential development. He spoke to me about the company's ideals, the proposed tallest building in the city and what it was like growing up as the son of such an influential member of Ottawa's construction scene.
Marilyn Wilson: You are part of the next generation of condo developers that is changing Ottawa and its skyline. When did you join Claridge? Did you always know that you would go into the family business?
Shawn Malhotra: I joined Claridge in September 2002, so I have been part of the company for 11 years now. Neil and I were never pushed into joining the family business but grew up exposed to every element of it, so it felt natural to join when the time came.
MW: Your father told me that he had you working in a sales office when you were about 13. What is the best advice he ever gave you?
SM: Work hard, play hard. For those who know our father, Bill, they know that no one works as hard as he does, but equally he knows how to have a great time. He's the life of the party.
MW: What are the most important trends in condo development and how is Claridge incorporating them into new projects?
SM: I think as a developer, you need to know what is selling: desirable unit sizes, layouts, price points, etc. As the largest condo developer in town we have access to the greatest first-hand information and market research available, so we obviously incorporate these trends into each and every building we design. These days, the trend in Ottawa leans toward building more compact, affordable units, in prime downtown locations.
MW: There seem to be many condos going up in the city. Do you think Ottawa's condo market is becoming overbuilt?
SM: I wouldn't say it's overbuilt, but I think condos and all real estate comes down to location. A great location will always sell. There are a lot of buildings for sale these days that are not in prime locations. Not every project for sale on the market today will sell or be built, so it will be interesting to see how many condos are actually built in the next five to 10 years.
MW: Where do you see Ottawa's condo market in five years?
SM: I think two major factors will dictate where the condo market is going. First, if interest rates continue to stay at reasonable rates, the market will stay strong. Second, the city needs to continue to work with developers to ensure that downtown development continues to grow and allows for innovative architecture and development. If so, the Ottawa condo market will remain in great shape.
MW: What are you most proud of in terms of Claridge's contribution to Ottawa's condo community?
SM: I think we are most proud of seeing the number of people living downtown in Claridge buildings. Over the years we've built 18 buildings in the downtown core, delivering more than 3,000 condos to people. As a result, there's been a domino effect of great new shops, restaurants and amenities in the ByWard Market and in the downtown Ottawa core. It's a much more happening and fun place to live today than it was 10 years ago.
MW: What advice do you have for young people interested in the development business?
SM: Stay humble and remember that this is a high-risk, high-reward industry, so you can't let business decisions be emotional.
MW: I'd love to hear about your dream condo.
SM: I think my dream condo is on an island in the Caribbean that I haven't seen yet. Unfortunately we aren't building there quite yet.
MW: Which of your condo developments best describes the Claridge ideals?
SM: Our newest building is Claridge Icon, on Preston Street. It's such an innovative design that embodies the very best that Ottawa has to offer. As the tallest building in Ottawa, it carves out a new identity in the Ottawa skyline. We had the pleasure of working with world-class architecture firm Hariri Pontarini, and worked hand-in-hand with the city to create an iconic gateway to downtown Ottawa. We feel this is a great example of what we can do.
MW: Final thoughts?
SM: Downtown living has taken on a whole new meaning in Ottawa over the past few years. More than ever, we are in a position to redefine our city landscape. It's a really exciting time to be purchasing in the condo market.
Marilyn Wilson has been selling real estate for more than 24 years and owns Marilyn Wilson Dream Properties Inc. Brokerage, an Exclusive Affiliate of Christie's International Real Estate. She can be reached through dreamproperties.com or follow her on Twitter@marilyn_wilson.
© Copyright (c) The Ottawa Citizen