BY MARILYN WILSON, THE OTTAWA CITIZEN     February 20, 2014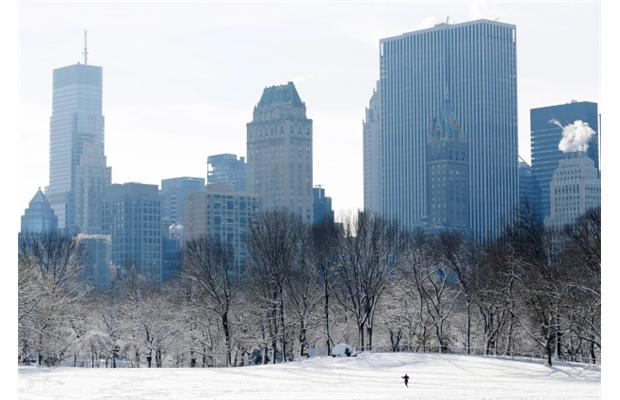 OTTAWA — Richcraft Homes' latest condo project, The Bowery, is touted as "condominium living with a distinctly New York vibe." That got me thinking about what distinguishes the two cities' condo markets.
Space
Confucius says: "He who lives in New York City understands that space is a luxury." OK, he didn't. But he may as well have. The eight-million plus residents have chosen lifestyle over personal space, which they purchase at a premium.
This phenomenon is more interestingly described in a 2010 New York Post article called "The kitchen is my closet". This tells the tale of the city's fashionistas, many of whom have abandoned culinary pursuits in favour of clothing storage. If New York is a world where shoe and oven racks are interchangeable and appliances co-opted as closets, then Ottawa offers substantial and affordable square footage with adequate storage space.
Time
Laila Gohar recently purchased her own New York City condo after looking at 92 units. This may seem excessive, but any residential shopper knows that finding the perfect home or condo is a lot of work. Besides that, Gohar was at the mercy of New York's market, a quick-paced, stressful and often seller's market scenario. Every time she made a decision to buy, someone beat her to the punch.
"I recommend taking your time to find something you truly love and not feeling pressured by NYC brokers," she says. "Also, remember that you have to make some compromises and that's fine."
In Ottawa, units can stay on the market for longer, sometimes even a year or more.
Views
Many of Ottawa's condos boast views, and diverse ones at that. The Rideau Canal, Ottawa River, Parliament Hill, Gatineau Park. The keyword here is protected — Ottawa's condo scene offers more view guarantees than New York. Park views in New York are the ultimate where highrises rule. If you live within view of Gramercy or Central Park you are more likely to enjoy long-term, green sightlines.
Wherever you choose to live — even in our nation's capital — make sure you know the rules about what could be built in your backyard. Future developments have the potential to change your lifestyle.
For instance, New York's famous High Line was, for a long time, abandoned railroad tracks. After some of New York's elite — spearheaded by some local guys looking to preserve their community — decided to convert the area into much-needed green space, local residents saw a two-pronged effect.
On the one hand, this was a beautiful renovation of useless New York space, which perked up the neighbourhood economy. On the other, the High Line became one of the city's top attractions, welcoming a slew of tourists. On a visit this summer I noticed I could see right into nearby buildings, many of which have bloomed adjacent to the High Line's greenery.
LeBreton Flats may be our local High Line. It was a dilapidated area that has seen growth through condo developments.
Outdoors
Balconies and terraces are often sought after. But if you travel a lot during the summer, they may not be worth it for your lifestyle, as winter renders them useless. This is an especially important consideration in New York, as outdoor space takes up your square footage yet is not valued as highly as indoor space. Furthermore, if your unit is on a lower floor, you may find your outdoor space is simply a means of inhaling pollution.
Sounds
One of my earliest columns was about how to choose a quiet building and unit. If you live in New York City, chances are you will be privy to your own personal symphony each night. Sounds of trash removal, traffic and pedestrian voices waft through prewar walls to serenade you to sleep.
Where you live naturally influences this ruckus. If you are near Union Square, the sounds will be much more vibrant than if you live in a more residential area like the Upper East Side.
You can also choose a unit away from the street, but the danger in this is that you will sacrifice natural light for solitude. This applies to New York and Ottawa equally, although Ottawa's urban sounds are tame compared to those in the city that never sleeps.
There is a common misconception that units higher up will suffer less from noise pollution, but this is often not the case. Be wary of higher units that have bridges nearby or are in high traffic areas. Before purchasing these, spend some time in the bedroom to find out if you will be bothered by these sounds.
Smells
Before you buy, try to find out who is set to rent the commercial space below. While having a restaurant on the lower level can be very convenient, it can also be a negative. Depending on where your unit is located, you may have to endure the constant smells of someone else's dinner.
Ottawa buyers do not have to deal with this issue to the same extent as New Yorkers, as many New York buildings have commercial space below them, due to the limited square footage of the city.
As far as I'm concerned, Ottawa condo buyers have it easy — at least compared to New Yorkers. Having said that, our condo market is relatively new and we can look at lessons learned from the Big Apple to ensure our buying efforts bear fruit.
Marilyn Wilson has been selling real estate for more than 24 years and owns Marilyn Wilson Dream Properties Inc. Brokerage, an Exclusive Affiliate of Christie's International Real Estate. She can be reached through dreamproperties.com or follow her on Twitter@marilyn_wilson.