BY MARILYN WILSON, THE OTTAWA CITIZEN     MAY 30, 2012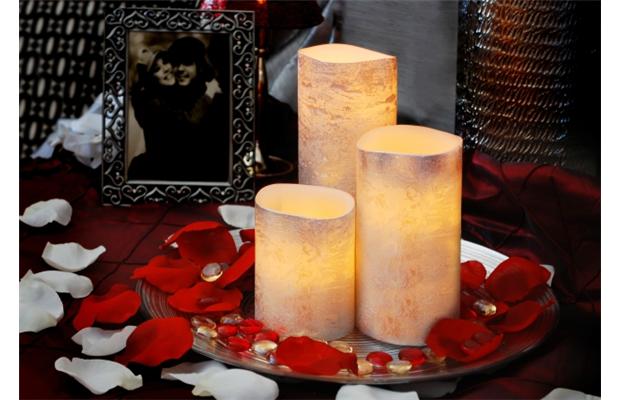 At the end of a long work day, we all want to come home to a relaxing atmosphere far removed from the day's stresses. What's really needed is a few hours at a retreat and, fortunately, you can turn your condo into just such a place. It's as simple as accessorizing. All you have to do is focus on tantalizing the five senses.
Sight
Maybe you've been working all day under fluorescent lights or staring at a computer screen. Either way, life is hectic and now it's time to de-stress. The first step is a change in lighting. Think about what makes a restaurant romantic. Dim lighting and candles are big contributors, creating an atmosphere that is pleasing because it reduces visual stimulation and creates a feeling of calmness.
Recessed halogen lighting is great from a functional perspective, but it's hard to relax under bright lights that are telling your brain to get going. Why not equip your lighting systems with dimmers?
Lowering the ambient lighting will help you relax and calm your condo's energy. It may even reduce your hydro bill. If you want to raise your condo's IQ, you can even computerize your light staging so your retreat is ready for you when you arrive home.
A simpler, more cost-effective way to relax with lighting is through the use of candles. If you are lighting many candles in different areas I recommend battery-operated tea lights, which look real inside coloured glass candle holders and eliminate the risk of fire. If you leave without extinguishing them or fall asleep with them on you won't be visited by the fire department. Try Zone on Sussex Drive for realistic battery-operated candles that flicker like the real thing.
Another approach to enhancing your condo visually is to reduce your clutter. If you have to look at physical clutter, your mind will follow suit.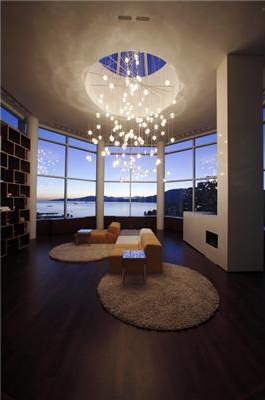 The Chinese philosophy of feng shui formalizes the relationship between physical and mental clutter. It just stands to reason that papers scattered willy-nilly over your desk or an overflowing waste paper basket impart negative energy to any space and should be eliminated. If you take this a step further, feng shui tells us to keep the space beneath the bed clear to allow for the free flow of energy or qi. Regardless of your thoughts about feng shui, reducing visual pollution to create a calming environment makes intuitive sense.
Sound
A little background music never hurt anyone, but for relaxation stay away from Led Zeppelin and Aerosmith and keep the decibels down. Instead, try something more calming, like Madeleine Peyroux, Sade (her earlier work), Norah Jones or Mozart's piano sonatas.
One very simple tip is to make a habit of turning your phone to vibrate or silent when you come in so it's less jarring and intrusive. Of course, more disciplined purists will simply turn their phones off when they get home.
Smell
It's important not to overscent your condo as visitors may have scent allergies. I generally don't like scented candles as their aromas can be overpowering, but some of the top perfume designers, like Jo Malone, have made candles with subtler scents.
In my opinion, the best scent is fresh flowers, but these are not always convenient. Bring in the lilacs and lily of the valley in the spring and fresh pine branches in the winter. There is no end of floral options to complement your scent preferences.
Scent infusers can also work, but the cheaper ones tend to be too strong. More sophisticated examples can be found at Belle Provence in the ByWard Market.
Taste
I bet you wondered how I was going to get around this one. Just make sure that everything you buy for your condo is in good taste.
Touch
Sumptuous down pillows and chenille throws provide the ultimate comfort touch for cosy nights in with a book and a cup of tea or a glass of Prosecco, Lillet or your favourite wine from Vintages.
It really doesn't take a lot of effort to create an environment that will encourage you to relax and feel rejuvenated. Just appeal to your condo senses.
Marilyn Wilson has been selling real estate for more than 23 years and owns Marilyn Wilson Dream Properties Inc. Brokerage, an exclusive affiliate of Christie's International Real Estate. She can be reached through dreamproperties.com or follow her on Twitter.com/marilyn_wilson.
© Copyright (c) The Ottawa Citizen